Los mejores videos chistosos youtube
Mejores Youtube Videos, Videos Graciosos de YouTube, Musica Youtube, Videos Humor, Videos Risa Gratis
Blog Videos Divertidos
En videosmatic encontrarás los mejores videos graciosos Youtube. Ponemos a tu disposición una gran cantidad de videos chistosos, todos muy variados y estamos convencidos de que encontrarás videos de tu agrado. Tenemos videos de musica, videos divertidos, videos de deportes y mucho más. Tu blog NO OFICIAL de youtube con muchos Youtube videos que te asegurarán horas de diversion
Categoría Famosos de Youtube, Youtube Musica
Jaden Smith es el hijo del mitico Will Smith, de 12 años está en un momento dulce de su carrera profesional. Bailarín, rapero, y actor, ha destacado por participar en películas como The Pursuit of Happyness, The Day the Earth Stood Still.
El año 2010 va a ser un gran momento para él, entre otra cosas, porque protagonizará el remake de la mítica Karate Kid, en la que lo veremos compartir cartel con el siempre mítico y entrañable Jackie Chan.
Además, su padre Will Smith, parece tener muy buenas nociones de marketing, ya que ha juntado a su hijo junto al influyente Justin Bieber en la canción 'Never Say Never'.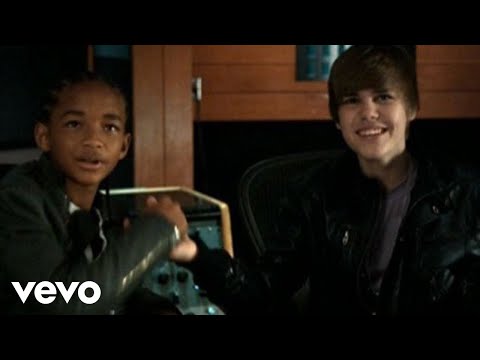 Tags: Jaden Smith, Will Smith
Reader's Comments
tania | September 8th, 2010 at 11:48 pm

Ese chico jaden smitch me atrajo hesabes q lo vi en el vidio de justin biber NEVER SAY NEVER me gusto es muy lindo y sinpre pone pose en toda las fotos es mu y lindo y sinpre hace de valiente en KARATE KIID me encanta cuando va con la chica de LA PELICULA… SE BESARON ESO SI FUE INCREIBLE ME ENCANRTARIA Q ME BESARA ASI JAJA

BUENO FUE TODO

domi | November 25th, 2010 at 1:19 am

ayyyyy que puedo decir me encanta es super guapo me eh vito todas sus pelis me encantas es muy tierno en la película en busca a la felicidad en karate kid es un macho super guapo me encanta guapisimo y x lo que yo se besa del uno que me besara ayyy ya mismo espera jaden que ya voy para donde ti te voy ah encontrar